Challenge
A few years ago, Tysse updated the Microsoft Dynamics AX business system, but the ecommerce platform that came with wasn't optimal. The webshop was unstable, difficult to use and with a non-timely interface.

The difficult online portal led to an increasing number of retailers calling to Tysses headquarters to leave an order, which resulted in a lot of manual work for the dealers. The situation for the retailers and dealers eventually became unsustainable.

Therefore, the pursuit of a new ecommerce solution began, and in 2017, the choice landed on Dynamicweb with EG as a partner. The new online store "opened" in February 2018.
Dynamicweb as a solution
Tysse's B2B portal is built with Dynamicweb AllInOne, - tightly integrated with Dynamics AX. Their resellers can easily order new trailers with add-ons, view orders and invoices, - and also keep an eye on a commission list (trailers delivered, not invoiced).

One of the coolest features is the possibility to buy spare parts based on a trailer's serial number. By entering a serial number, the user will get a complete Production BOM from AX, - and the possibility to buy a desired spare part directly from the BOM (Bill Of Material). This way Tysse can guarantee correct spare parts every time! The B2B portal has given Tysse's resellers a long awaited tool to easen their business with Tysse.
Resultate
With the ecommerce solution from Dynamicweb developed by EG, the retailers can now place orders on their own resulting in more time for dealers to spend on actively supporting retailers.
The result of the new ecommerce solution is already noticeable, even though the new ecommerce portal is only a month old, more than half of all the orders from dealers are now coming through the webshop instead of on the phone. Earlier, only 1/3 of all orders came through the online portal.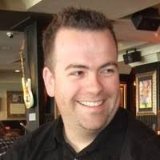 "The most important thing for us was that the solution would integrate with Dynamics AX, and that the partner had the competence needed to ensure seamless integration. It was also important to make sure that the ecommerce solution can be further developed as Microsoft develops Dynamics."
- Gisle Låstad, Marketing Manager, Tysse