Challenge
Arkil previously faced the challenge of having to communicate and visualize their broad range of professional competences to their wide international customer groups. In addition, Arkil experienced an increased amount of website traffic from mobile devices, including smartphones and tablets, but were unable to support the demand for responsive content due to their previous outdated solution.

The traditional information level was rather complex and technical, and mostly aimed at internal usage. It clearly showed in Google Analytics, as the pages with most visits were 'Contact' and 'Job opportunities'. Consequently, the website generated an insufficient amount of leads and business opportunities, and too many irrelevant inquiries that required many manual administrative resources.

As a result, Arkil decided to go for a new digital solution that would dispose of the complex and less customer oriented information and content, and instead focus on a more service minded and exciting brand website. The new approach would include an enhanced focus on creating a more commercial solution capable of servicing website visitors with more relevant and inspirational company content.
Dynamicweb as a solution
The new corporate website solution is built on the Dynamicweb All-in-One platform, and clearly promotes the primary business areas, services, and products that Arkil has to offer. The website promotes Arkil as a one-stop service portal and the responsive design ensures an excellent customer experience from computers, laptops, tablets and mobile phones.

The use of large images and visual surfaces ensures easy and intuitive navigation and enforces Arkil as an absolute digital frontrunner in an otherwise traditional and conservative business. Finally, the new site is optimized according to a thorough keyword analysis, which ensures top marks in SEO and Google Page Speed.
Resultate
The solution helped strengthening the Arkil brand identity and market position, and it has effectively reduced the previous amount of manual and time-consuming resources spent on customer service.

The development of a dialogue-oriented website requires easy and user-friendly call-to-actions that increase the chances of converting visitors into leads, and it clearly shows of on the new website, which enhances the focus on the user experience – across different platforms. In other words, the new website is fully capable of inspiring and converting its visitors by prioritizing usability and user experience.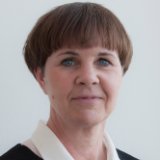 "We consider the new website as an important media in our continuous branding strategy, which should help enforce Arkil as an ambitious and progressive company. The focus is on creating a digital platform that communicatively, visually and technically elevates Arkil to new heights."
- Gitte Holm, Executive Assistant, Arkil A/S